About us
OMK Solution Sp. z o.o. is the provider of modern IT technology dedicated to car fleet customers financed by leasing, credit or cash and also to car fleet management companies. Particularly our solutions are directed to car fleet managers, administration departments and technical departments of CFM companies, because they bring additional value to the entire car fleet management process. Because of specificity of our solutions our customers are also providers of maintenance services like OEM and alternative networks.
OMK Solution Sp. z o.o. is:
Our main asset is nearly 15 year experience in automotive industry gained in many different international companies starting with car producers and distributors, leasing and car fleet management companies, and finishing with insurance companies. Thank to that we have wide knowledge of different corporate processes and procedures, procurement and purchasing, sales and network management. In automotive industry we have long lasting relationships and wide contacts.
Our goal
Our target is to deliver integrated and complex package of modern IT solutions together with mobile devices supporting car fleet management and improving quality of cooperation with the supplier network and our partners.
Board of OMK Solution Sp. z o.o.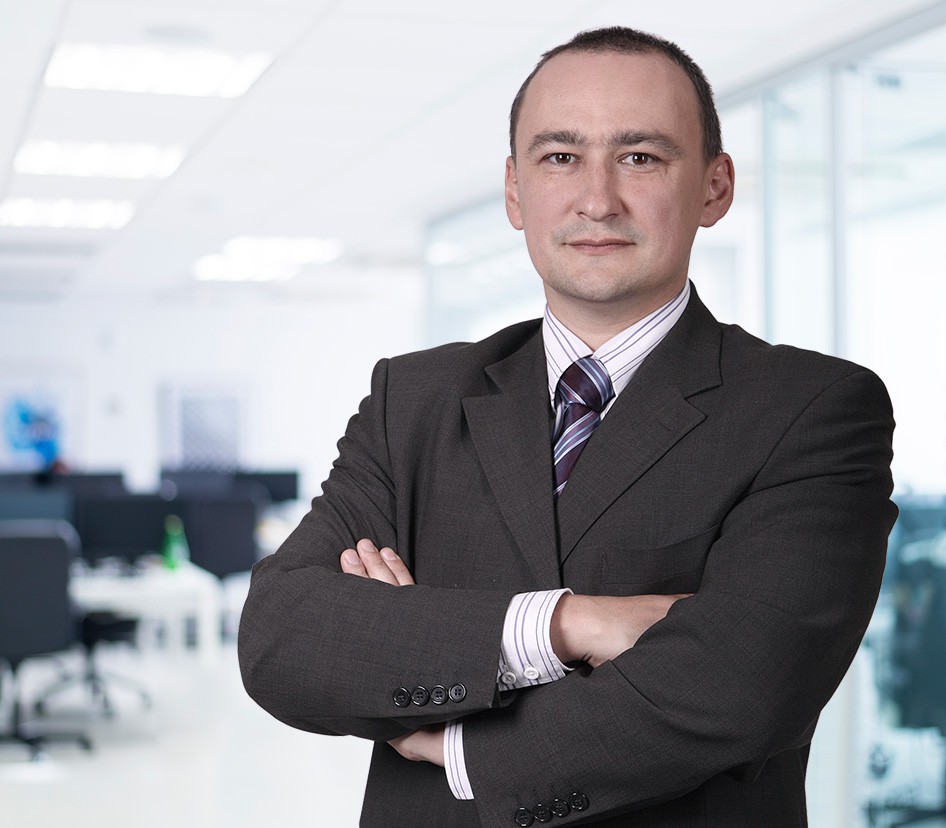 Marcin Kowal
the President of the Board
I have been involved in automotive industry since 1999. My career started in Daewoo-FSO Motor S.A. at the position of Purchasing and Logistics Specialist. Next I worked for Business Lease Poland Sp. z o.o. in Operational Department and Ford Polska Sp. z o.o. in Fleet Sales Department. Meantime I worked also for P.H.Z. Polservice Sp. z o.o. as translator of technical descriptions from English into Polish. For the last six years I have worked in Arval Service Lease Polska Sp. z o.o. at the position of Procurement Manager. I graduated the University of Łazarski at faculty of Foreign Trade with bachelor and master degree and the Warsaw School of Economy at postgraduate studies for Automotive Managers. My hobbies are shooting, travels and Spanish language. I like spend my spare time actively, playing golf or riding a bike.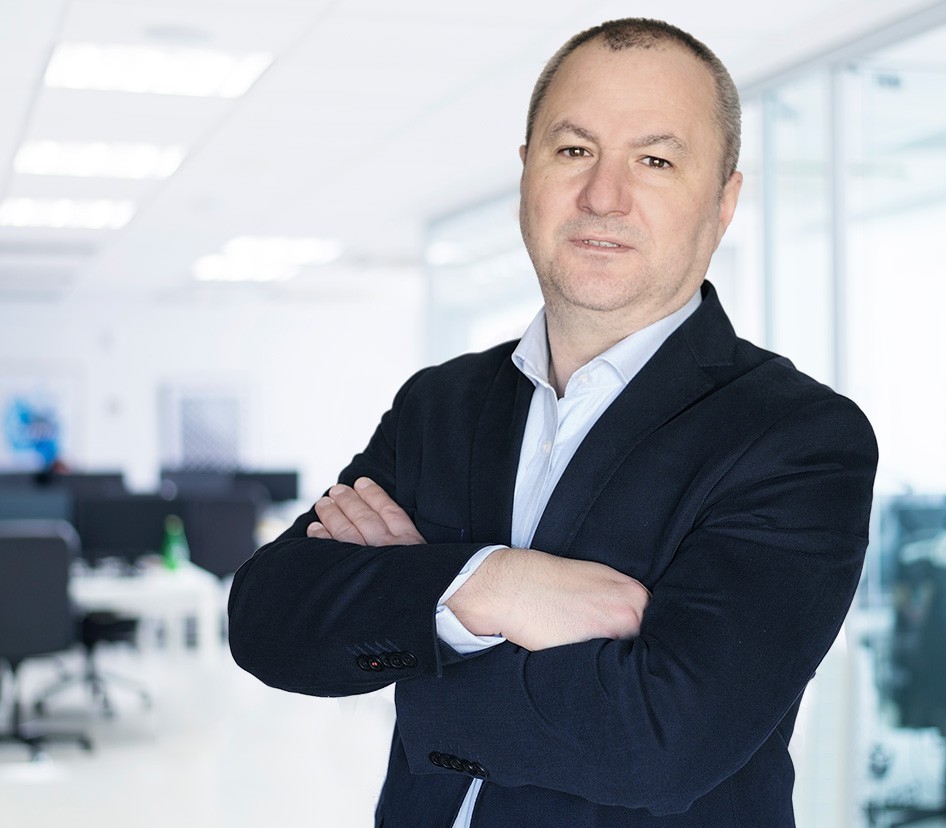 Olgierd Motowidlak
the Member of the Board
I graduated the Krakow University of Technology at faculty of Machinery and the Economic University of Kołłątaj at faculty of Finance and Banking. I started my first job in 1997 for German fuel company Aral Polska Sp. z o.o. on the position of Tankstellenvertriebsberatter. Since that time I have been connected with big companies cooperating with automotive industry in Poland. I worked for insurance company TU Generali S.A., Ford Polska Sp. z o.o., BRE Leasing Sp. z o.o. and BASF Coatings Services Sp. z o.o.. Finally I have decided to continue my career in our own company where I can implement all best practices and ideas thanks to my experience and innovation of our solutions. I spend my spare time walking with my beloved dog.
Offer
Our modern IT solutions and mobile devices are based on Polish IT idea. Thanks to its innovative feature, creative and complex approach we are able to create and deliver tailor made solution for each specific customer. Taking into consideration individual needs and expectations of our customers we offer our products in competitive prices. Our module IT platform called Mobile Solution Platform can be used as complex product as well as each of the modules can be used separately as individual application.
Technical Support, Trainings
and Call Center Services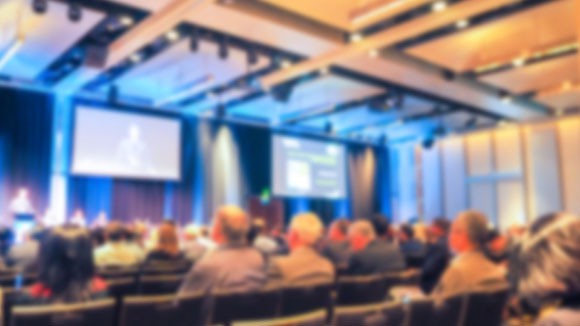 For our customers we provide wide technical support to OMK Mobile Solution Platform and its individual applications as well as necessary trainings. Additionally taking into consideration growing needs and expectations of our clients we also provide Call Center services.
Partners
and suppliers
Taking care on high quality services we pay special attention to cooperation with our suppliers and partners. That is why we set up standards for their selection and verification. However we do not forget about the fact that success in the business is provided by people working for our suppliers and partners who understand current market trends and want to follow them with us.
Contact
OMK Solution Sp. z o.o.
ul. Złota 59; 00-120 Warszawa
e-mail: biuro@omksolutions.eu

Sąd Rejonowy dla m.st. Warszawy
XII Wydział Gospodarczy
Krajowego Rejestru Sądowego
KRS: 0000612948
NIP: 5252655482
REGON: 364217499
Kapitał zakładowy: 30.000,00 PLN
Numer rachunku bankowego:
03 1140 2004 0000 3102 7617 8466
mBank S.A.